Over the next 5 years Africa's gambling revenues are projected to grow by 150%
It's time for bookmakers to line up.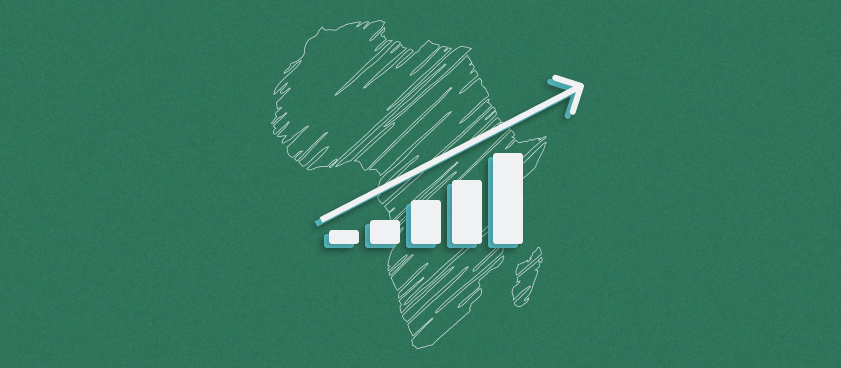 iGaming Business and H2 Gambling Capital analysts overviewed the African gambling market in detail. They looked at its development since 2012 and made a projection for the next 5 years. Here are the main numbers from the report.
At the moment, African operators receive only 1% of the total revenue (GGR) from the global gambling market. From this statistic, you can see that Africa is significantly inferior to Oceania (5%) and also is even less than Latam & Caribbean (2%), although there are all kinds of restrictions on online gambling being applied.
The lead positions are taken by Asia & Middle East (34%), North America (31%) and Europe (27%).
As for the specific distribution within Africa, South Africa is ahead of others with almost half of the continent's gambling revenue (48%) being generated there. Morocco takes the second place (9%), and the third place is taken by the highly populated African country - Nigeria (7%).
Since 2012 the revenue share of gambling companies in Africa has consistently grown: from $2.7 billion in 2012 to $4.38 billion in 2019. However, the COVID-19 pandemic has had an effect, the GGR has reduced to $3.94 billion in 2020 and is predicted to remain about the same in 2021.
Over the period of 2021-2025, Africa should grow to around $5.99 billion in annual revenues.
Gambling operators currently receive most of their income from casinos (44%), this is followed by sports betting (29%) and then lotteries (16%).
It is noteworthy that online gambling in Africa is significantly inferior to offline gambling. In 2019 online activity brought companies only 11.2% of their total revenue. According to an estimate of H2 Gambling Capital, the online share will increase in the next five years, but only slightly, just 1.8%.
If we take sports betting and divide it between online and offline, then online betting is also the minority, but not so radically. In 2019 land-based bookmakers generated revenue of $997.6 million, online operators - three times less ($310.6 million).
To summarize, analysts note that gambling in Africa is showing constant growth, which only a pandemic could slow down. Over 13 years between 2012 and 2025 the revenue of African gambling operators is expected to increase by $3.29 billion.
Experts are confident that streamlined dynamics make the continent an attractive market for various foreign companies to invest.