Cristiano Ronaldo vs Lionel Messi: whose goals are more profitable to bet on
The 2019/20 competitive football season is in full swing, with both domestic championships and European competitions running at full power. Both Cristiano Ronaldo and Leo Messi, two of the greatest football players of all time, have been in great shape this season.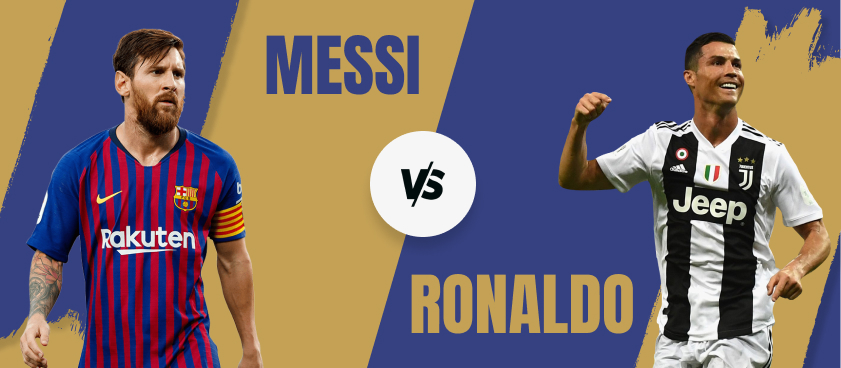 Cristiano Ronaldo didn't manage to score against Lyon in the Champions League last week, which interrupted his record of ten goals in a row across all competitions. Meanwhile, Leo Messi has finally come back to life last weekend in La Liga as he scored four goals against Eibar, to put an end to his four-game streak without a goal in the league. The Argentine superstar is now leading the La Liga's goalscoring charts with 18 goals under his belt, while his 'poker' against Eibar was his 5th since joining Barcelona. He previously scored a poker in the 2017/18 season, 2012/13 and twice in 2011/12. Messi now became the best 'poker' scorer at Barcelona, breaking away from the legendary striker Cesar Rodriguez, who scored four. In terms of the players that have scored four goals in the Spanish league, the record holder is Telmo Sarra with eight, while Cristiano Ronaldo has 7 to his name.
Another interesting fact is that this 'invisible' link between Ronaldo and Messi keeps going despite the Portuguese star is now playing in Italy. On the day that Messi put past over Eibar, Cristiano Ronaldo managed to score against SPAL in the Italian Serie A. With both players getting on the scoresheet in the same day, they are now equal on goals at club level - with 626 each. Ronaldo needed 838 games in order to reach this mark (438 goals at Real Madrid, 292 at Manchester United, 53 at Juventus and just 5 at Sporting. On the flip side, Messi has scored this amount of goals in just 715 games. By looking at these numbers, we can definitely say that these two giants can't be stopped despite the age.

Many pundits out there believe that Cristiano Ronaldo doesn't look as powerful as it was in Madrid, but the numbers prove them wrong. Cristiano netted a brace against Fiorentina a month ago, which was the moment when he reached 40 goals in the Italian championship. He also had ten assists at that point and all of these in just 50 games in Juventus' shirt. Since his transfer to Juventus in the summer of 2018, no one has scored more goals than him in Serie A. The Portuguese striker has netted 53 goals for Juventus across all competitions in just 74 appearances for the club.
Now it's time to compare which of these two players brought more profit in terms of betting this season. Let's start with Cristiano Ronaldo, as he has more goals than Messi this season: 25 for Cristiano Ronaldo v 23 for Lionel Messi.
Cristiano Ronaldo has scored in 25 games from a total of 32 appearances (21 goals in 21 Serie A games, 2 goals in 7 Champions League games, 2 goals in Cups).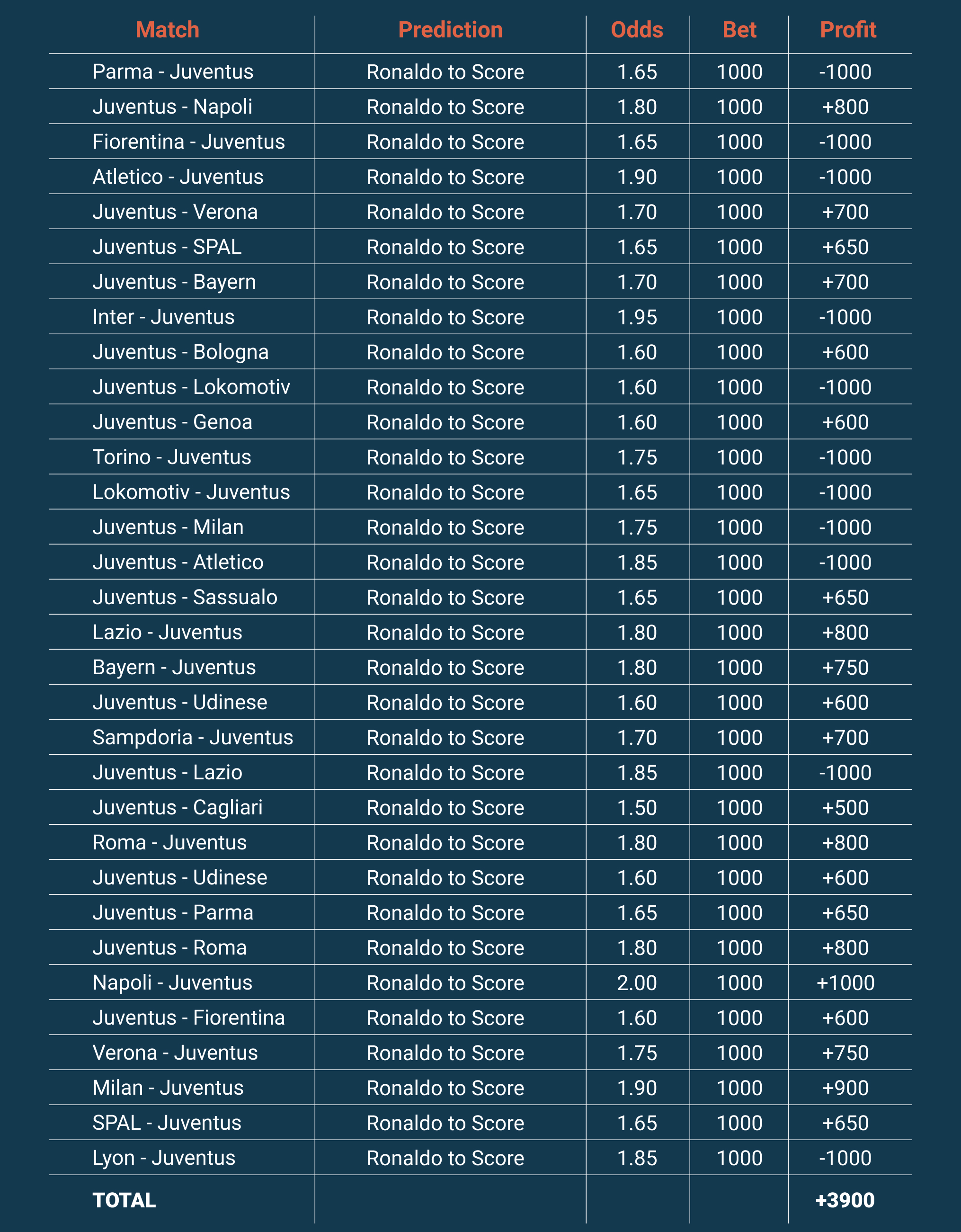 As you can see in the above table, all the bets on Cristiano Ronaldo this season are profitable and it's important to note that he scored in every match he played this season, except the last week's trip to Lyon.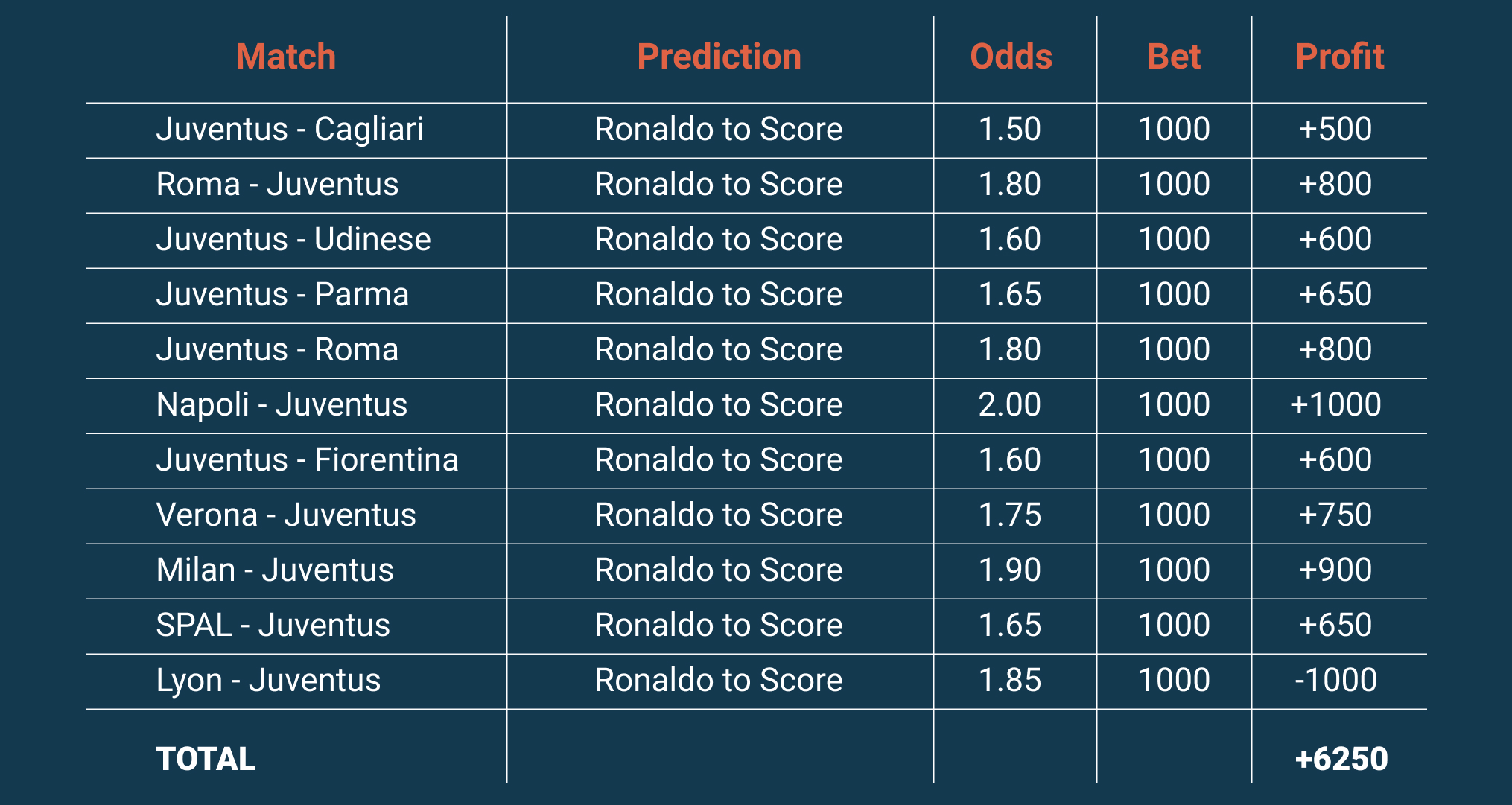 Cristiano Ronaldo has been playing phenomenally in 2020 as he has scored regularly. The only exception was Juventus' trip to Lyon last week, but it has to be said that the whole team played poorly and most of the time Ronaldo was crowded by Lyon's defenders. There is no doubt that Ronaldo is still playing at a high level and contributed a lot for both Real Madrid under Zidane and now for Juventus in this 2019/20 season.
As for Lionel Messi, he has only scored in 14 games out of 29 he played. If we take just this little info we can see that bets on Messi's goals this season bring a minus in terms of profitability.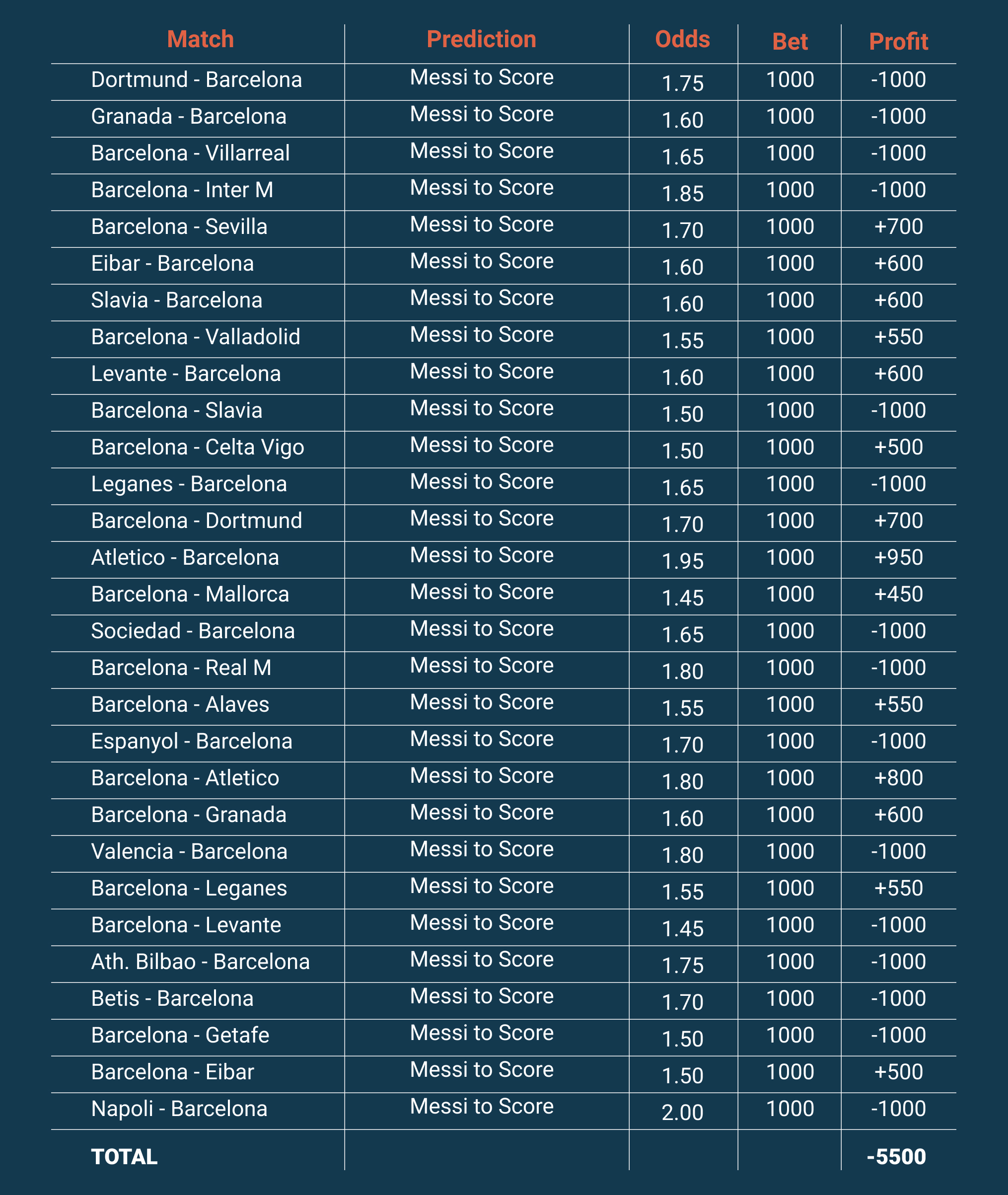 In total, Leo Messi has 23 goals under his belt in 29 appearances so far this season (18 in La Liga, 2 in the Champions League and 3 in the domestic cups).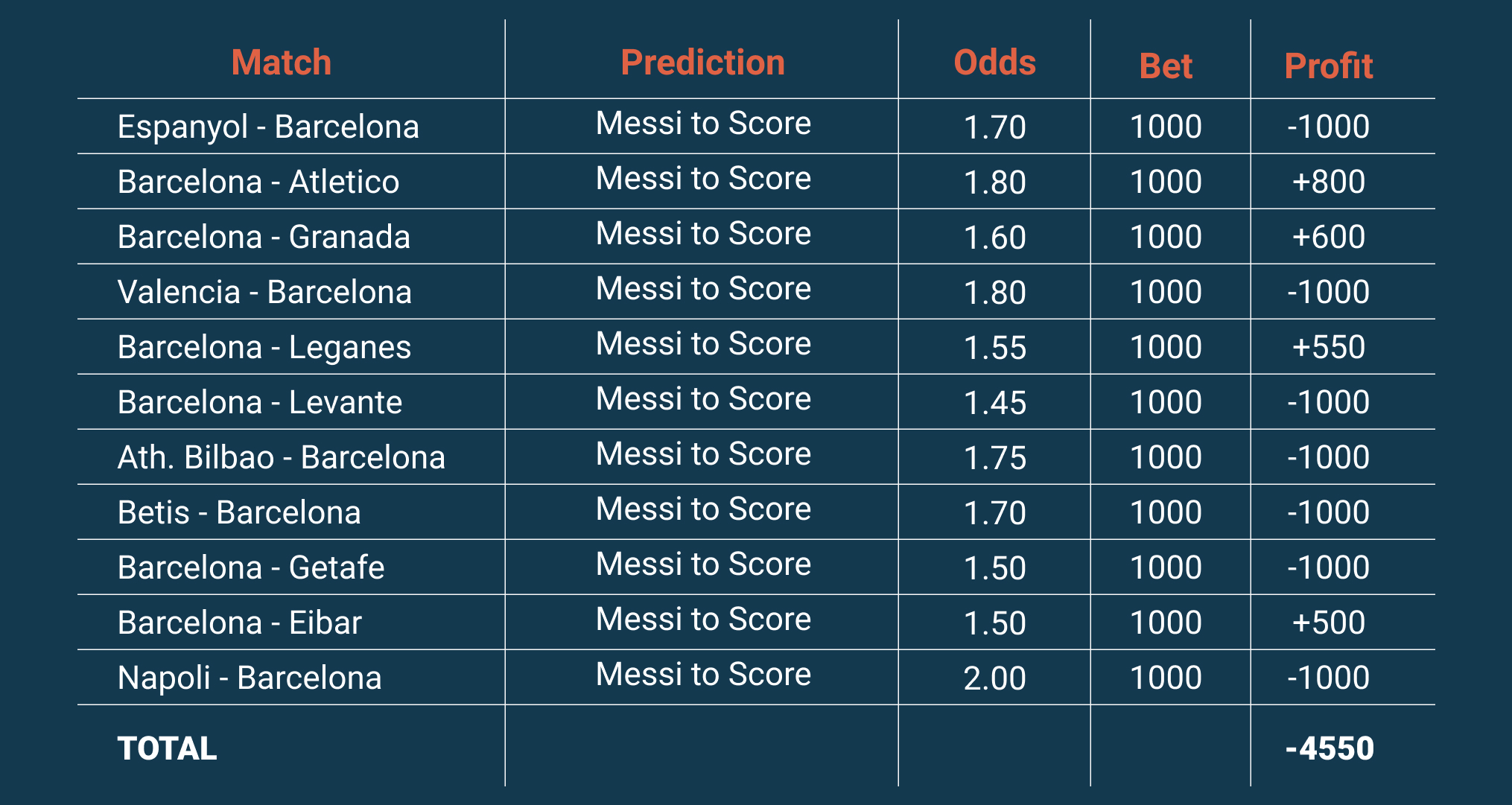 He has also failed to score in the El Classico last night, although he had a couple of goalscoring opportunities. According to the stats, it seems that Messi usually scores more goals in the Spring and we expect to see more from him during this period.
Although there has been a change of coach in Barcelona recently, with Quique Setien now at the helm of the Blaugrana, we still expect Messi to have the same freedom on the pitch. It seems that Messi has done the same thing as Cristiano Ronaldo over the past few years, he is playing slower in the first half of the season in order to play at full speed in the second. That's why we predict that Messi will score more goals in the next months and his record will improve considerably. In the meantime, the important thing is that Cristiano Ronaldo's goals have been more profitable than Messi's this season.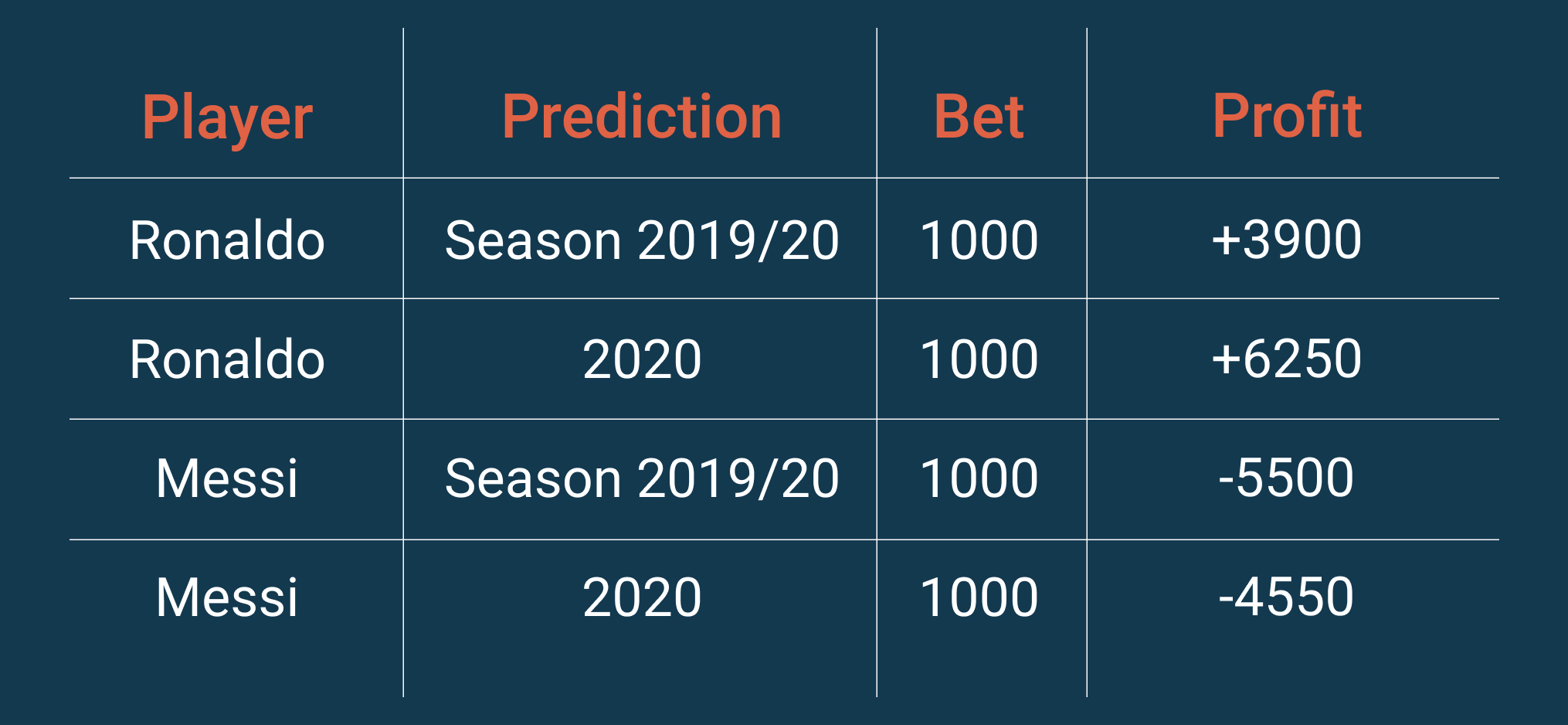 It's interesting to keep an eye on these two giants and their outstanding records, but we should be glad that we can still watch them play as we're afraid that it will take some years to be able to see something like this again.