Submission Underground 13: Bets and Odds for the grappling fights
A grappling tournament - Submission Underground 13 is scheduled for April 27 in Portland, in which three furious fights will be held: Gabriel Checco - Jake Ellenberger, Craig Jones - Vinicius Magalhaes, Richie Martinez - Austin Vanderford. The state of Oregon is one of the few states in the United States to host sporting events without spectators. On March 29, the Submission Underground 12 tournament was held successfully.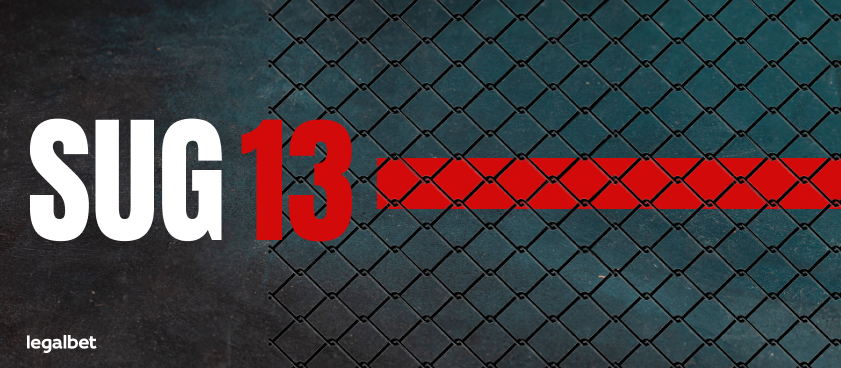 Bookmaker Odds for SUG 13
Gabriel Checco vs Jake Ellenberger
The favourite in this fight turns out to be 34 years old Brazilian. Checco is a professional MMA fighter, with a record of 11-5 and has already performed in the Submission Underground organization, having defeated Micah Brakefield. Gabriel's height is 185 cm and his arm length is 182 cm.
Jake Ellenberger has already performed at the last Submission Underground tournament, where instead of Carlos Condit, he met Ben Egli and lost. The 35-year-old fighter from the USA is known to sports fans as a representative of MMA. For a long time, Ellenberger fought in the UFC and defeated Diego Sanchez, Matt Brown, Nate Marquardt. Jake's professional record is 31-15.
Craig Jones vs Vinny Magalhaes
This pair of grapplers also has a pronounced favourite - Craig Jones. The 28-year-old Australian has been fighting professionally since 2018 and has been a participant in the World Championship in the most prestigious category - ADCC. Jones spent 4 fights in the Submission Underground and was marked by victories over Anthony Johnson, Gilbert Burns, Kevin Casey and Dennis Hellman.
Vinny Magalhaes will come to the upcoming battle in the role of underdog. Despite the long years of studying Jiu-Jitsu Basil, the 35-year-old Brazilian is, for the most part, still a mixed martial arts fighter, although he tried his hand at the world grappling championship in 2019. Magalhaes professional record in MMA is 19-12-0-1.
Richie Martinez vs Austin Vanderford
The favourite of the fight is Austin Vanderford, although, judging by his Instagram, instead of preparing, he spends time on self-isolation with his wife, Paige VanZant (a professional UFC fighter). 30-year-old American is a Bellator fighter and comes with a "clean" record in MMA 9-0. Vanderford had a part in the eleventh Submission Underground tournament and he defeated Micah Brakefield ("Mitey").
Richie "Boogeyman" Martinez is in the role of an underdog against an increasingly popular MMA fighter. The 35-year-old American is a good Jiu-Jitsu fighter who despite his career as a professional MMA fighter, trains in the grappler gym. Martinez performed at Submission Underground 11 and defeated Jake Shields with an armbar. Richie is known for grappling fights with Rafael Lovato Jr., Gleison Tibau, Craig Jones and Marcin Held.