Simulated Reality League: Will SRL revive the world of soccer?
The absence of live sports has hit the betting fans pretty hard, but it seems that Sportradar has found an ingenious solution to engage the bettors. The new product of Sportradar is called Simulated Reality League and it has been brought to the betting markets this month. In this article, we will share with you all the info we have about this innovative product and if it's worth placing some bets on it.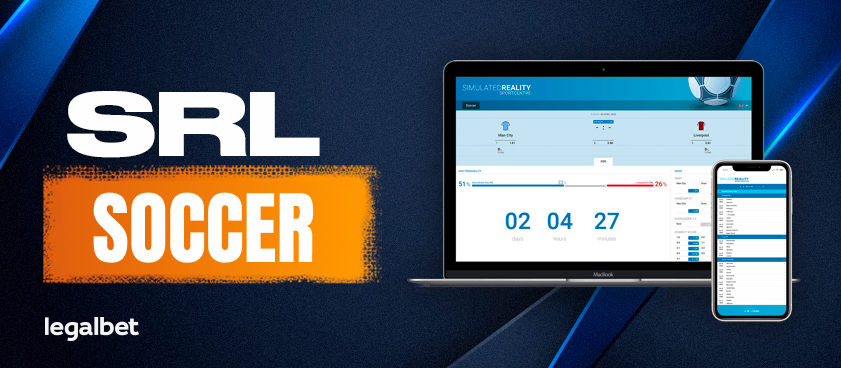 Sportradar is one of the biggest names in the world in terms of sports data and digital content, meaning that they had all the necessary tools to create a product based on the betting community needs.
"We have listened carefully to our customers and betting community who have made it clear there is an appetite for alternative means of betting during this time where this is a void in live sports action"
Sportradar's CEO, Carsen Koerl said in a recent interview.
He also explained how this new product will help the betting operators: "Simulated Reality will give our sports betting partners seamless access to a highly unique product that is first to market at no extra cost and integration."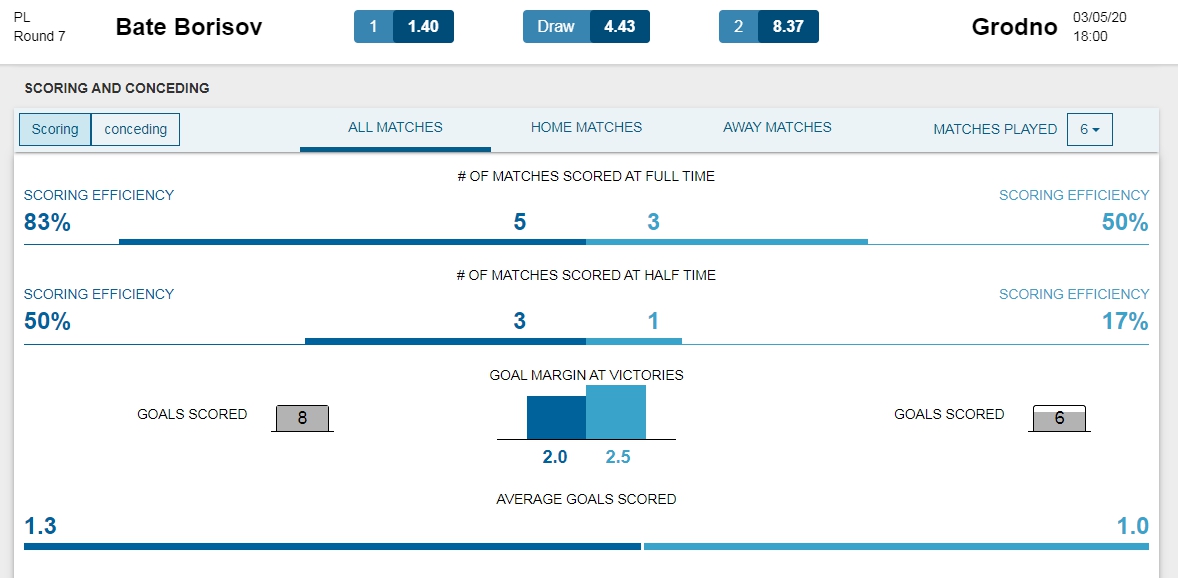 What is actually a Simulated Reality League?
It's practically a new virtual sport that consists of both pre-match and in-play betting markets and covers soccer's English Premier League, Spanish La Liga, German Bundesliga, French Ligue 1 and the Dutch Eredivisie amongst the biggest names in Europe.
This AI-driven simulator will offer the betting fans the option to watch and bet on soccer games, whose simulation is based on real team statistics, rankings and all the soccer data related to teams and competitions.
Main features of the Simulated Reality League:
Matches are held according to a real calendar;

Fixtures are being played out over a full 90 minutes;

Several matches to bet on with hundreds of betting markets such as corners, yellow cards, shots on target, etc;

There is no live-streaming feature at the moment, but the bettors can see a 2D/3D interface with the ball movement on the pitch.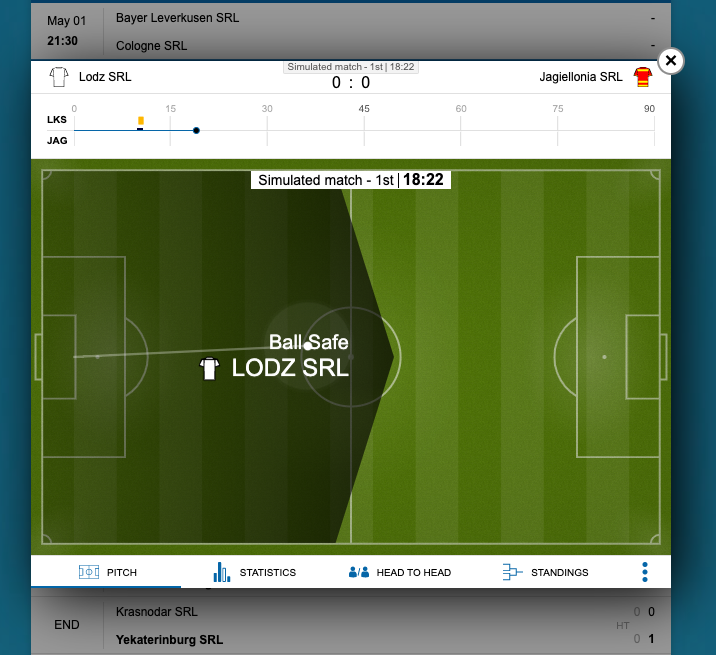 Where can I bet on SRL soccer?
By the end of April, almost all African and Russian bookmakers have implemented the Simulated Reality League soccer within their portfolio and here are a couple of names:
Betika, Bet9ja, M-Bet, BetKings (Africa)

League of Betting, Winline, Fonbet (Russia)

How did the SRL work out so far?
There have been a serious number of changes across the standings of the major European leagues in this AI-driven simulator as you can see on the dedicated SRL website:
external link

External links are prohibited
Bayern Munich still sits at the top of the Bundesliga with just one point more than RB Leipzig, but not the same thing can be said about Barcelona who is now 2nd in the La Liga table with three points behind Real Madrid.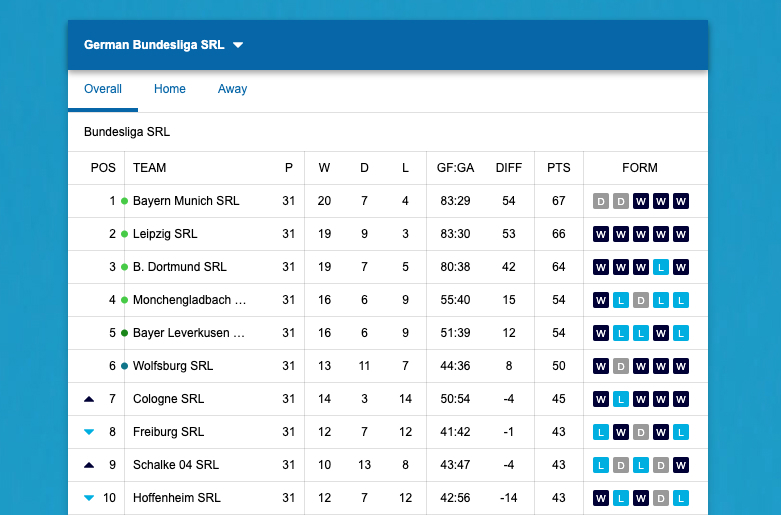 Paris Saint Germain and Liverpool are still the dominating teams in the French Ligue 1 and English Premier League respectively.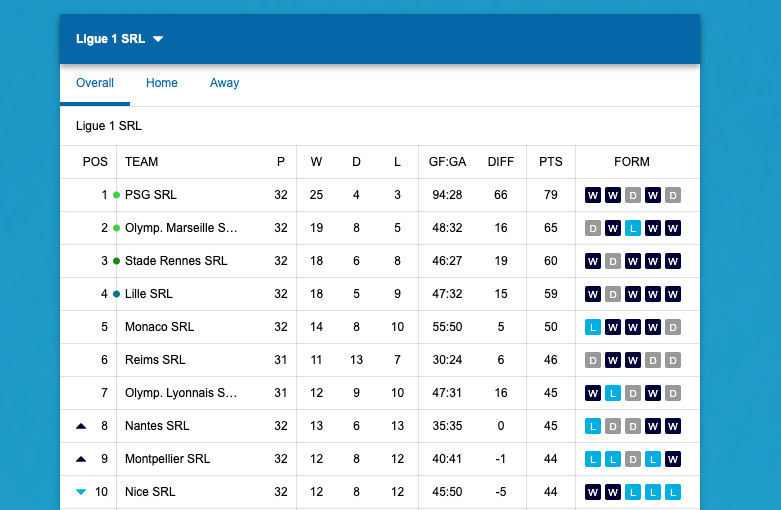 The biggest surprise comes from Italy where Lazio tops the league standings with five points more than 2nd-placed Inter and seven points clear of 3rd-placed Juventus.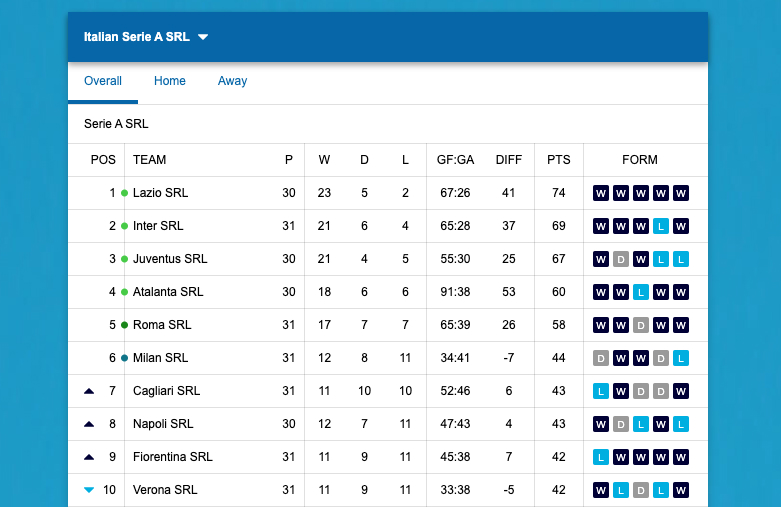 To sum up, Simulated Reality League seems a decent alternative for the betting fans out there and the good news is that Sportradar plans to implement some other sports within this product. They have already introduced Cricket and they have announced a partnership with Formula 1 in order to bring in new, live in-race betting markets for the 2020 season. Furthermore, the IMG Arena, in collaboration with Sportradar will develop a virtual ATP Masters 1000 tennis product for the betting market.