Legalbet Expert Julio Salinas talks about Barcelona, El Clásico and more
A participant in three World Cups, holder of six La Liga titles, three Spanish Cups, three Super Cups, a Champions League trophy and a European Super Cup. These are the credentials of Legalbet expert Julio Salinas. We invite him for a small interview over the happenings in Spanish and European soccer, and also about the situation with Barcelona, with whom Salinas played from 1988 until 1994.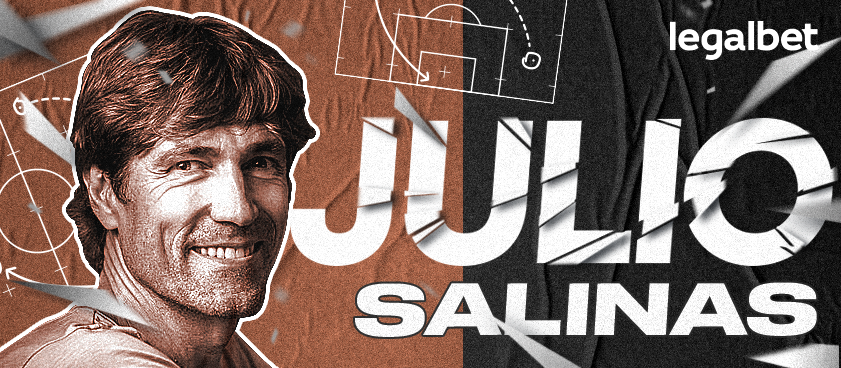 What can you say about Barcelona this season? What do you think about its transfers, the team's plans, change of coaches... Without a doubt, this season must become completely different?
It seems to me that Barcelona is not that stable. The team started the season badly, especially since the away games were unsuccessful, and outside the home, the stadium could not even win four games. Barcelona allows goals too easily, and of course, this situation needs to be fixed.
It seems to me that the team is having some doubts. There are a lot of problems with the team, and the change of coaches illustrates that. I think that the change from Valverde to Quique Setien was not the best management decision.
In your opinion, who will win La Liga this season?
I think that it will be Barcelona. The team has pulled in front of Real Madrid, and now lead the Los Blancos by two points in the standings. I think that Barcelona will hold the lead.
And what about the Champions League?
I believe that in the Champions League it is a bit of a tossup. One bad game or just one game, where the luck is not with a team, and it could mean an exit from the tournament. In my opinion, the biggest changes will come from the games including Juventus, PSG, Real Madrid, Barcelona, and Liverpool.
Although I hope, that Atletico Madrid can create a sensation and knock Klopp's Liverpool out of the tournament. In general, these five teams are the favorites for me, but I would not risk choosing only one, because whoever will win the trophy, will depend on luck.
What are you expecting from El Clásico?
I think that it will be an even game, like always. It is not important, the lineups that the teams bring to the matchup, as the destiny of these games depends on the small details. That is why I usually go with my favorite team, who plays at home. The home game factor is often the deciding factor in these types of games. And this time Real Madrid will be playing at home.