GVC Holdings on the impact of coronavirus outbreak
One of the world's largest betting and gambling companies, British GVC Holdings, assessed how the widespread abolition of sporting events could affect their business. The conclusions were disappointing - losses could amount to hundreds of millions of pounds.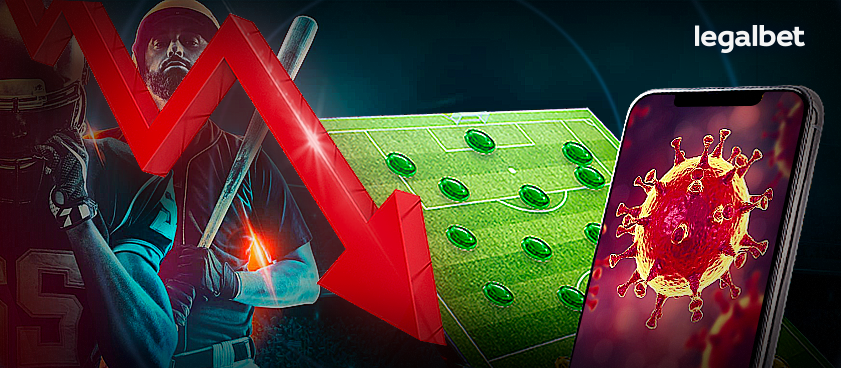 The material, released by the company, says, that in the last fiscal year, which ended on the December 31st, 2019, GVC received 45% of its net gaming revenue from sports betting. In online rates, this indicator amounted to 43%.
At the moment, it is difficult to accurately predict the situation with sports in general and with betting in particular. However, it is already clear, that the coronavirus pandemic and the cancellation of a large number of events, will have a serious impact on the financial condition of betting companies.
So, experts at GVC Holdings estimated, how much their company could lose based on three parameters. They made their calculations based on the fact, that Euro 2020 will be postponed, what has already happened and will return no earlier than July of this year. In addition, horse racing is important for British betting. The bookmaker took into account that all major competitions in this form will also be cancelled, and the rest will be held without spectators. In addition, GVC has already had to close betting points in Belgium and Italy, which is also on the list of what will affect profits.
As a result, the conclusion of GVC Holdings experts was disappointing. Only this company at the end of the fiscal year, that is, by December 2020, can lose from 130 to 150 million pounds. Even for such a large company, this is a very sensitive blow, although its management says, that in general, they are ready for this. And what can we say about smaller operators in the market?
In Spain, which has been hit hard by the coronavirus, bookmakers are also clutching their heads. The Spanish online gaming association, which includes all the major players in the local market, for example, Bet365, William Hill, Betfair, Sportium and others, said, that all bookmakers now have to look for new events in order to include in empty betting lines.
The representative of one of the Spanish offices also noted, that although they are trying to give very detailed paintings on many events, it is not a fact, that this will bring success. «In Spain, mainly young people make bets, and they don't want to risk their money by betting on some little-known leagues from foreign countries. To make successful bets, you need to know the team, how they play, their current form. The Championship of England, for example, is well known. But you can't say anything about South America or other leagues».
Not only Europeans have a hard time. American bookmakers spent a lot of effort, money and time to achieve at least partial legalization of betting in the country. And everything was very good, the business began to grow, but overseas the virus struck them.
Jill Asher, executive director of William Hill in the United States, said in a comment to the Washington Post, that the company made only 20% of its profits last Saturday, March 14th. He also complained, that in the absence of the usual competitions, bookmakers have to look for at least some events to attract new and existing players. 
Joe Asher also noted, that the company is now thinking about making the main move on eSports, although before less attention was given to. «Many areas of activity have been affected by a coronavirus and sports betting is one of those».