Alexey Levinsky: "There is no established sponsorship market in Russia yet"
About the expert:
As the Head of Sponsorship department at Parimatch in Russia, Alexey joined the company in April 2018. Previously he had a career working in advertising for various digital agencies. During Alexei's time at Parimatch, the company signed contracts with several Russian Premier League football clubs ("Rostov", "Krylya Sovetov", "Sochi", "Tambov", "Akhmat", "Ural", "Arsenal", "Rubin") as well as the Football National League ("Baltika", "Khimki"). He also began to work with the Russian Handball Federation, All-Russian Volleyball Federation, Russian futsal association and other leading sports organizations throughout the country. In May 2020 Parimatch won the Marspo sports marketing award for its work with FC "Krylya Sovetov", having managed to recoup more than half of the contract value with a football club thanks to effective and spectacular work.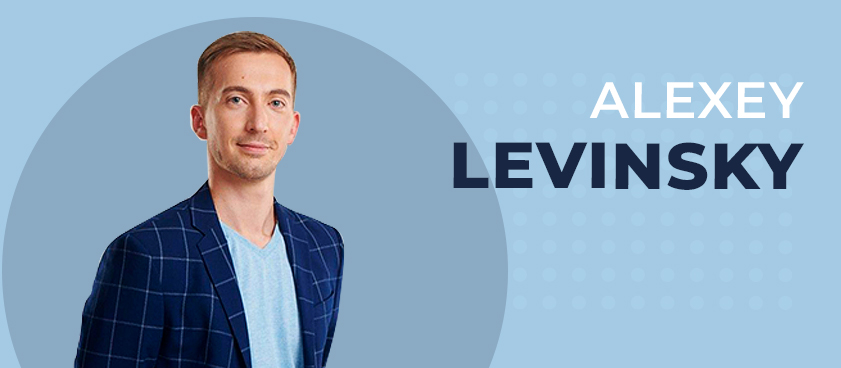 – Alexey, what does your department do in Parimatch and what are your responsibilities?
– We are working mainly on sponsorship as part of the marketing department. At the moment there are four people involved in this area: me as a leader; a specialist analyst and also two managers. One of the managers is responsible for working with clubs and the other with leagues and federations. We consider potential projects on the market, analyze their prospects and the practicability of such cooperation for the company, both in terms of media indicators and in terms of specific profit, revenue and other important metrics. In addition, we analyze the effectiveness of our current projects, that is, working with leagues and clubs to keep track of and monitor profit, revenue growth, media coverage indicators, etc.
– So there is quite a wide scope of work. Is it a heavy load?
– Sure there can be. There are times when we work hard, especially around the beginning and end of the sports season. This year, the dates of the tournaments all shifted due to the pandemic, it had some significant adjustments. The schedule is tight now, there is a lot of work, but we manage it by prioritising the projects. There are not many events from February through to April, during this period we usually plan projects for the next season. The department communicates closely with clubs and federations, comes up with ideas and creatives that we will use to communicate with fans. We try to use all communication channels - online, offline, and digital.
During this period, it is possible to look at the projects that have not reached our hands before. We never have to come up with tasks for ourselves. We know that every six months there are more and more projects, not necessarily large ones, but still, in quantitative terms, they are growing. And everyone needs to be approached consciously and carefully and have time taken over it. It's not as simple as just placing a banner or a video at the stadium. We do co-ordinated multi-channel work with our clubs and leagues.
– What mechanisms do you use when assessing your performance. For example, when you've finished an agreement with FC "Rostov" how would you evaluate the influx of new users? Are you looking at registrations from new users?
– It is not so simple as just that, it's harder for us as a department to weigh the effects we had on the whole company. When working with clubs and federations, we only estimate the growth of active players - defined as those making first deposits. We look at all the statistics throughout the entire period of cooperation. Offline and digital, you can easily calculate quantitative and statistical indicators for each player. For example, we track the activity of those customers who came through our marketing approach. We look at how the players behave: whether they keep betting or not, we look at what they are betting on - we try to make a portrait for each attracted person. This gives us an average audience profile for every club and every league.
– How did you track the effectiveness of the "Thank you Doctors" campaign?
– In the case of the "Thank You Doctors" campaign, we did not aim to get that many registrations and deposits. It was a charity initiative and we just wanted to pay our respects to the real heroes who were at the forefront of the fight against the pandemic. We understand that it is not entirely correct to work only to attract new players; you need to think about existing player loyalty as well. An example of this is that we have free Wi-Fi in stadiums (Unfortunately not everywhere, because not all clubs have the technical capabilities to implement it, but we are trying to provide it).
We came up with an initiative and presented it to the management of the club, offering as product placement, words of gratitude instead of our logo. The idea received support from the representatives of "Krylya Sovetov Samara", while we did not limit ourselves to the match in which the players played in special shirts. Later, we launched a charity auction in cooperation with the "Zhivoi" foundation, where we sold the T-shirts in which the footballers played. All funds were sent to one of the Samara medical institutions. Therefore, this story may not have many new registrations but this is not indicative of its overall performance.
There are other effective mechanics which we do track the information of, where we focus on the best conversion rate. The target audience between campaigns differs: there are those aimed at the VIP segment, there are those aimed at middle-class fans and then also the main visitors of stadiums. The mechanics for each segment are different. The VIP audience has a higher than average check rate. We review the results during the winter break, and at the end of the season. We work out from each contract how many players we brought in and what bets they place. Perhaps some were big winners, but this is not a critical problem in working with the club, just reality.
– And what exactly is the difference, between fans and clients from FC "Rostov" and FC "Samara"?
– I'd like to provide an example of FC "Ural Yekaterinburg", that we also sponsor. The audience in Yekaterinburg and Samara, as well as Rostov, of course, differ in their approach to the brand. Brand loyalty shapes the behaviour of the people who interact with us. For example, "Rostov" is a club we have been working with for three seasons, and the fans are familiar with the brand and with our approach. For example, at matches with high attendance, coloured cards are laid out on the seats, and at a certain time the fans pick them up, creating a beautiful visual design in the stands. The fans already know who is the initiator of the whole process. On the back of the poster, we can put offers for the fans, make calendars or offer statistical information. In other words, we try to make sure that the fans do not throw away these posters after the match, but keep it as a souvenir.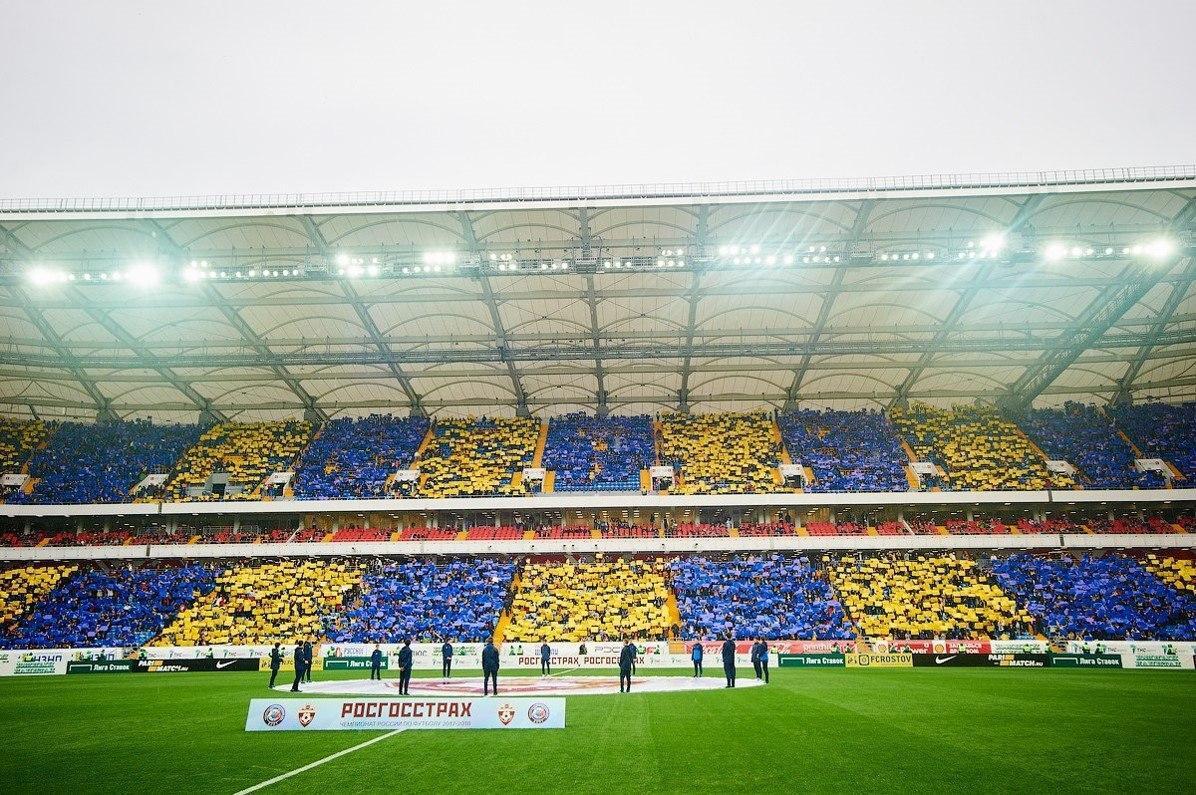 The situation with FC "Ural" is somewhat different, since in Yekaterinburg the attendance is lower, which means that brand loyalty is lower. Local fans are interested in our approach - "I've got your back – you've got my back" style. For example, interest in the merchandise is very popular. We can give a baseball cap, the fan makes registration, but that's it. More precisely, it happens, but the chances of a conversion, that he will pass identification and make the first bet is few. Due to the fact that in Samara and Rostov the penetration of our brand into the audience is much deeper. The more we work with the club, the more actively the fans are involved in our activations and the more loyal they become to the brand.
– Is it true that long-term partnerships with clubs are more profitable for your company than short-term ones?
– I would say not necessarily. In fact, any project, and especially in football, is considered long-term. There are examples of unsuccessful cooperation but it is not related to the length of the project as such. Sometimes you can plan to work for two years, but during the first season you understand that the project "doesn't work". For example, the club does not fulfil its promises to attract fans. We are not interested in cases where people are driven into the stadium for the sake of a beautiful picture. The club must conduct systematic work to increase the audience.
All projects have a life cycle. After 5 years of working with a football club, the question does arise... "what next?" Even if the club is consistently playing in the Russian Premier League and after years of our cooperation it has had a good reputation, there is still that question. Although, the longer you work with a club, for example, as we do with "Rostov", the stronger the local fans will associate your brand with the club. One still cannot say that long-term projects are always better than short-term ones. 
– Are there examples of unsuccessful tournaments in your experience?
– In 2018, we worked with the Club Beach Soccer World Cup. It was a good tournament, the games were broadcasted on the federal TV channel, the matches were played at a good time. But there were problems with attendance. We were ready to continue our cooperation, but the price rose sharply, and for reasons that are not entirely clear. We refused, the project passed to one of our competitors.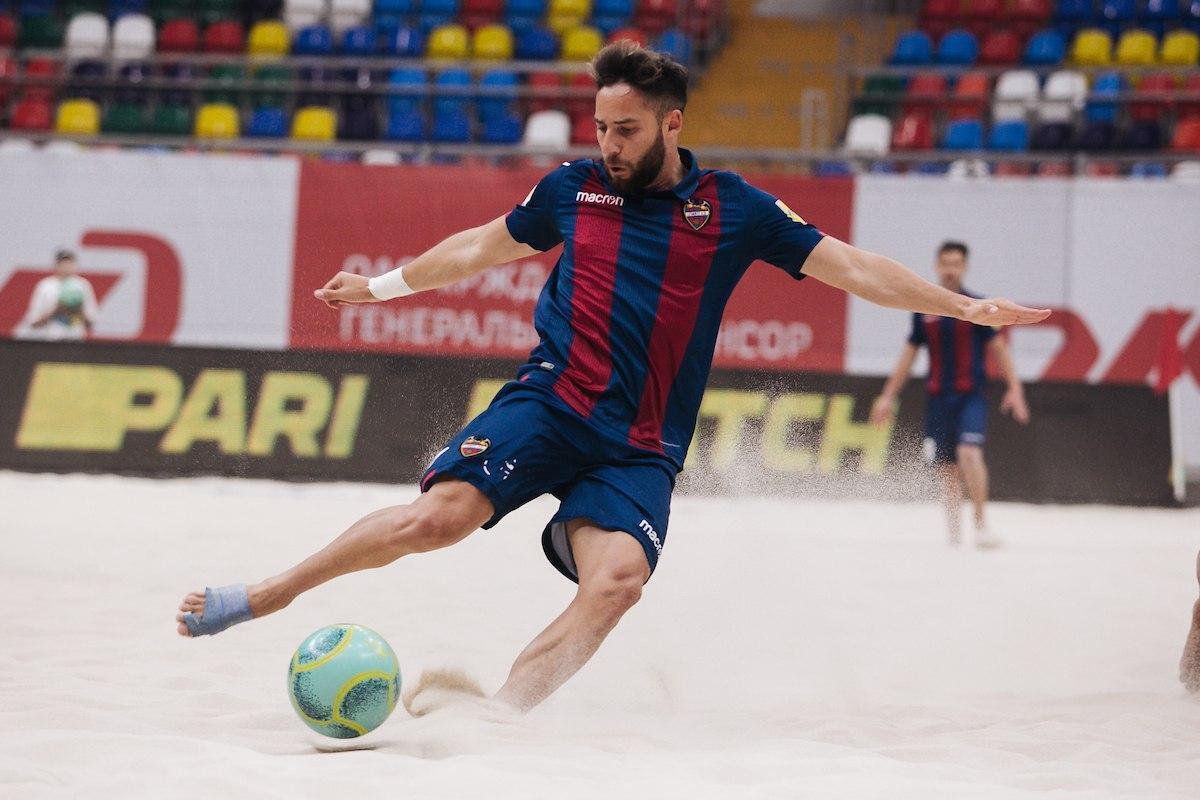 The situation is similar to the Legends Cup. This is a good tournament, you can work with it every year. But the ratings are falling, it is becoming less and less popular, and last year there was a scandal in the match between the Russian national team and the World team. This creates a negative media background. Despite all this, we were not against continuing cooperation. We know the approximate cost of such a tournament; we can estimate the coverage of the broadcasts and the game attendances. When the amount is clearly higher than the potential benefit to the brand, we decline. Nevertheless, with large projects, such as big leagues and tournaments, we try to work for the future and write contracts for a period of three years or more.
– Why do some tournament organizers overcharge?
– There is no established market yet, this is just my opinion but my colleagues agree with it too. Pricing is the main problem. It will take about 5 more years for specific cases to appear and an understanding of how much it costs. Clubs that receive money from the state budget, especially regional ones, do not understand why we come to them with frivolous proposals (from their point of view).
There is a lot of public money in football, but little private money, hence the problems with pricing. It is easier for clubs to place the logo of a state-owned company on their chests - even though the company does not need this placement.
While this state of affairs persists, there is no need to wait for a correct and adequate assessment of commercial proposals. Bookmakers and (to a lesser extent), banks and carmakers - organizations that are profit-driven - are trying to influence this. But clubs and leagues do not understand this yet. There are successful reverse examples, for example, when parties order an independent valuation of their assets. It will take some time for this approach to become common.
– So state money, is it some kind of evil?
– In my opinion, this is a double-edged sword. On the one hand, yes, but on the other, if they are not there it is difficult to imagine how many clubs would survive. As you know, an average "RPL" club needs at least about 1 billion rubles to have a normal season. These are player transfers, team salaries, flights, accommodation, fees, etc. Will the clubs of our Premier league be able to find a billion rubles from commercial partners? This is not only the work of the clubs but also of the "RPL" itself, they need to work on popularizing the brand and on its commercial history. At the moment the TV rights to "RPL" do not cost so much money, even the Turkish or Belgian leagues are more expensive.
– Is it difficult to implement your features and integrate with clubs and federations? 
– If they can see the benefit then everything usually goes fine. The approach to marketing organizations is very different depending on who you work with. In some places it may be one person who is responsible for working with two or three sponsors, therefore, due to a large load, he may miss something.
Most clubs and leagues have a number of restrictions regarding what activities are possible. We have an end-to-end approach for every league we partner with. They apply to the entire season and to almost all clubs. For example, in volleyball, we have a mechanic for interacting with fans both in stadiums and at home. A person opens public social networks and sees our offers. We came up with a similar proposal to the handball federation, recently we adapted everything to their capabilities and the reality of what they can do. We will do this with a maximum of five clubs because others do not have the infrastructure to make it work, there will be few fans in the arenas or they have a small base in social networks.
We see how the approach is gradually improving. When we worked with "Rostov" three years ago, and what we are doing now, feedback and efficiency have only improved.
The same goes for the Super League volleyball. We worked with them for a season, and at the beginning it was difficult, the approval process was incredibly long. By the end of the first season though, partners became more aware of why we do certain things and why we ask for certain information, things sped up.
The situation is similar to FC "Krylya Sovetov". When the club helps us in the implementation of projects and responds promptly to our requests, we are very pleased with the cooperation. I think even more progress with them can be made in the coming years.
– Dmitry Sergeev recently revealed that there is a long queue of bookmakers lined up at the RFU office in the struggle for two powerful partnership contracts.  In the federation of volleyball, handball queues are about the same?
– At the moment, this is not a threat no. We have signed contracts with them for a long period, and the terms of the agreements have penalties if the agreement is broken. The leagues cannot simply withdraw from contracts. At the very beginning, when we were just starting to work together, a lot of assets were owned by competitors: "RPL", "VTB United League", "KHL". I don't know why at that time the Super League or the Handball Federation did not have a partner from among the bookmaker companies, but we reached an agreement with each of the leagues rather quickly. In addition, we have integrated our brand everywhere as a title partner.
We made a presentation to the Russian Volleyball Federation, we also integrated the Parimatch logo into the organization's emblem. In my opinion, the value of a logo as an option is high if there are many assets where it is presented. If this is "Parimatch MHL" and that's all, then it's a rather local story, the Youth Hockey League is not the most popular competition in Russia. If we go into a large number of sports, it is another matter. Therefore, the integration should either be large-scale, or it should not be at all. When we came to the sponsorship market and began to actively negotiate with potential partners, we were guided by this logic: to be aggressive, ensure maximum brand presence and thereby increase its recognition and gain some loyalty with sports fans.
– If you look at it from the media standpoint, very few write the full official name of the tournament. How justified is the introduction of the brand name into the official title?
– The media means no harm. Often a particular publication has an exclusive agreement with our competitor. In such cases, they are not allowed to use our name. We have agreed with partner leagues and federations to send official letters to the media, which incorrectly name tournaments without our brand name. The letter contains a request to write the names correctly with an attached document confirming our right to integrate the brand into the name of a particular competition. Is it justified? Certainly.
There are media outlets that need to be influenced, to motivate them to write correctly - and we have such tools to try to do this. Of course, it is impossible to achieve 100% success with this - but we understood that from the start.
If we look at the sponsorship of "Tinkoff" and "RPL", we will notice that not all media outlets use the correct naming. But this is probably not a media problem, but a problem of the "RPL" and a brand that does not prioritise this as it should.  At the end of each round, we make a cut and upload a large list of media outlets, which we analyze for the correct use of naming. Then we contact those who got it wrong. In case of systematic incorrect use of naming, we provide penalties in working with leagues. But in any case, the name of the company in the league naming is an effective tool. Don't forget about broadcasts on federal channels, program schedules, announcements, etc, which mean that during the match the fan learns that the league has a name.
– Does it mean that brand awareness is still growing, despite the media policy?
– Certainly. If we take the "RPL" in the account, not everyone has yet figured out that it is necessary to write "Tinkoff". If you remember, a similar situation was at the time of the RFPL sponsorship, the company was "Rosgosstrakh". At first, not everyone referred to the league as "Rosgosstrakh Russian Championship", but over time, the percentage of correct use of the full name grew.
– How did you get into the betting industry?
– It happened in April 2018. Before that, I didn't work in the betting industry but instead the general digital sphere and I ended up in "Parimatch". In fact, when I joined the marketing team was in the process of being formed. Initially, I had to be responsible for all operations, driving traffic, sponsorship projects, working with bloggers, etc. This was the first stage of development both for myself and for the company.
Bookmakers worked efficiently during the 2018 World Cup and were able to significantly increase audience share. We also achieved some good results, towards the end of the year the company began to expand. Last year was a breakthrough for us, we signed with a large number of leagues, clubs, and tournaments. To do this we needed a person with knowledge of the domestic market and understanding of this area. I had such knowledge, I agreed to do it. I don't regret a thing.
The market is still being formed, and formats are being finalized. It is very interesting to see how the list of partners and the internal options we have with them expand. We monitor this and are looking at ways to become more technological and change the very concept of sponsorship as an offline source. We believe this can be a tool to attract. For example, for the contract with FC "Krylya Sovetov", we received the "Marspo award". This suggests that our direction is very dynamic, rapidly developing and of great interest.